Through time and memories
Вышивка древнерусского костюма как инструмент повествования рассказывала определенную историю жизни человека, его статуса. Я взяла эту идею за основу и сделала 16 иллюстраций, ведающих об этапе жизни женщины от юности до замужества и создания семьи. На основе иллюстраций был создан паттерн для печати на ткани и сшит кафтан.

Я сохраняю традицию рассказывать историю жизни через одежду, но переношу способ повествования в современную форму и среду.

Это история о женщине и ее воспоминаниях, которые она хранит и транслирует через вещи и состояния. Иллюстрации, фотографии и кафтан — часть ее воспоминаний.

—

The embroidery of the traditional Russian costume as a narrative tool told a certain story of a person's life, their status. I took this idea as a basis and made 16 illustrations about every stage of a woman's life from adolescence to marriage and starting a family. Based on the illustrations, I created a pattern and sewed a caftan with that patterned fabric.

I preserve the tradition of telling the life story through clothes, but update the method according to modern form and environment.

This is a story about a woman and her memories, which she transmits through her things. Illustrations, photographs and caftan are part of her memories.
Model: Yulia Ledovskaya
Photo: Denis Savkin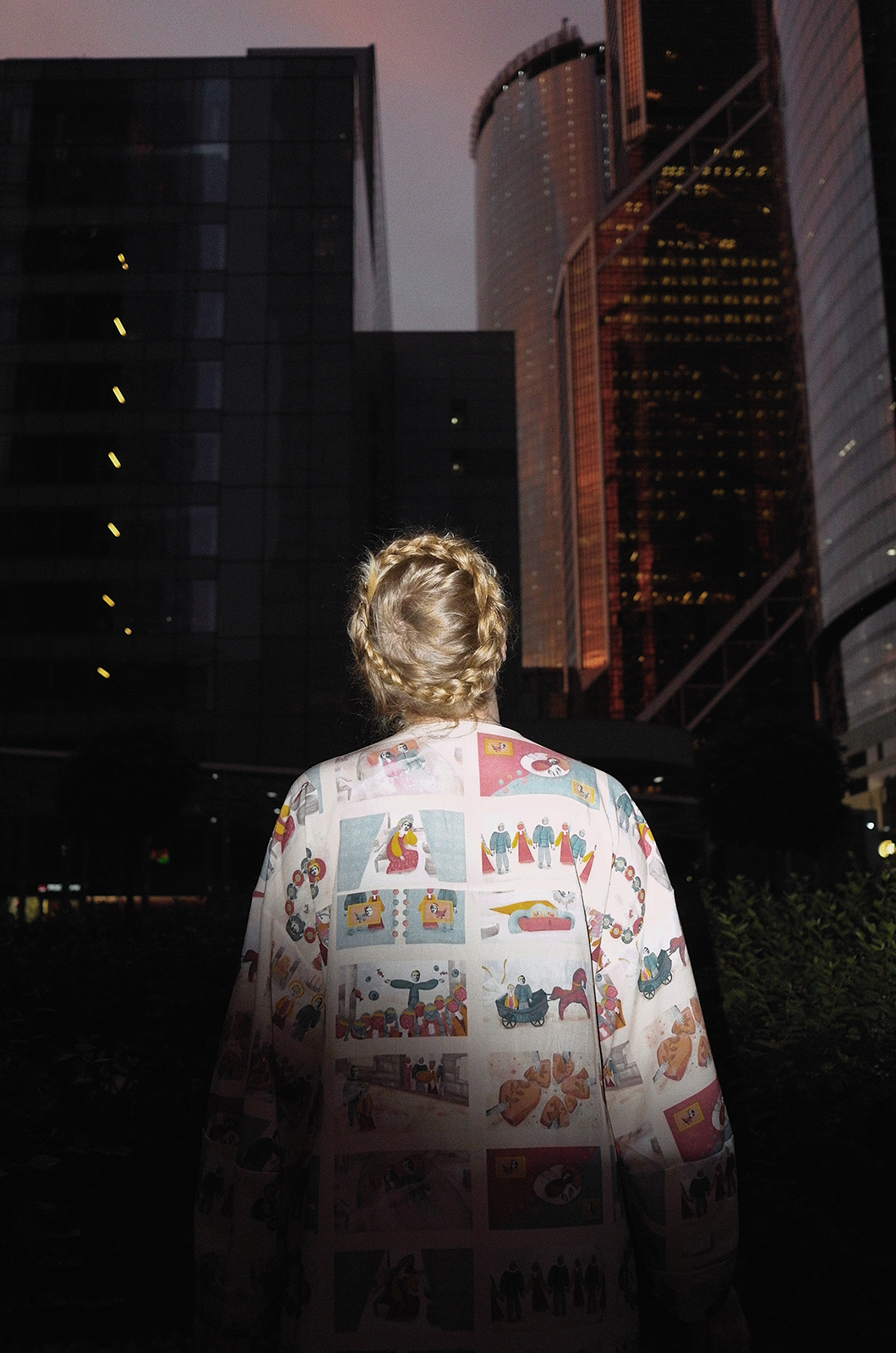 Design:
Non-Objective
Team: Vanya Koltsov, Nastiia Kim, Artem Matyushkin
Typeface: Mabry Pro (Colophon Foundry)
Design:
Non-Objective
Team: Vanya Koltsov, Nastiia Kim, Artem Matyushkin
Typeface: Mabry Pro (Colophon Foundry)