Coplayer: communication player


Julia Korotkova



Ко-плеер — это социальный плеер, разрабатываемый как инструмент для психологов. Основной целью прибора является вовлечение во взаимодействие и установление контакта (зачастую именно невербального) между терапевтом и ребенком с расстройством аутистического спектра.


Гаджет спроектирован таким образом, что воспроизведение оригинальной версии трека невозможно в одностороннем порядке, а настройка звучания и выбор соответствующий мелодии производится совместно, тем самым подталкивая ребёнка к осознанной просьбе.

—

Coplayer is a social player, developed as a tool for psychologists. It is aimed at facilitating communication and initiating contact between the therapist and the child with autistic spectrum disorder.


The gadget is designed in a way that makes it impossible to play original music unilaterally, while rack selection is done together in order to prompt a conscious request. The main task of the device is to show that achieving the desired result (in our case, listening to your favourite melody) is a process of interaction, and depends on bilateral participation.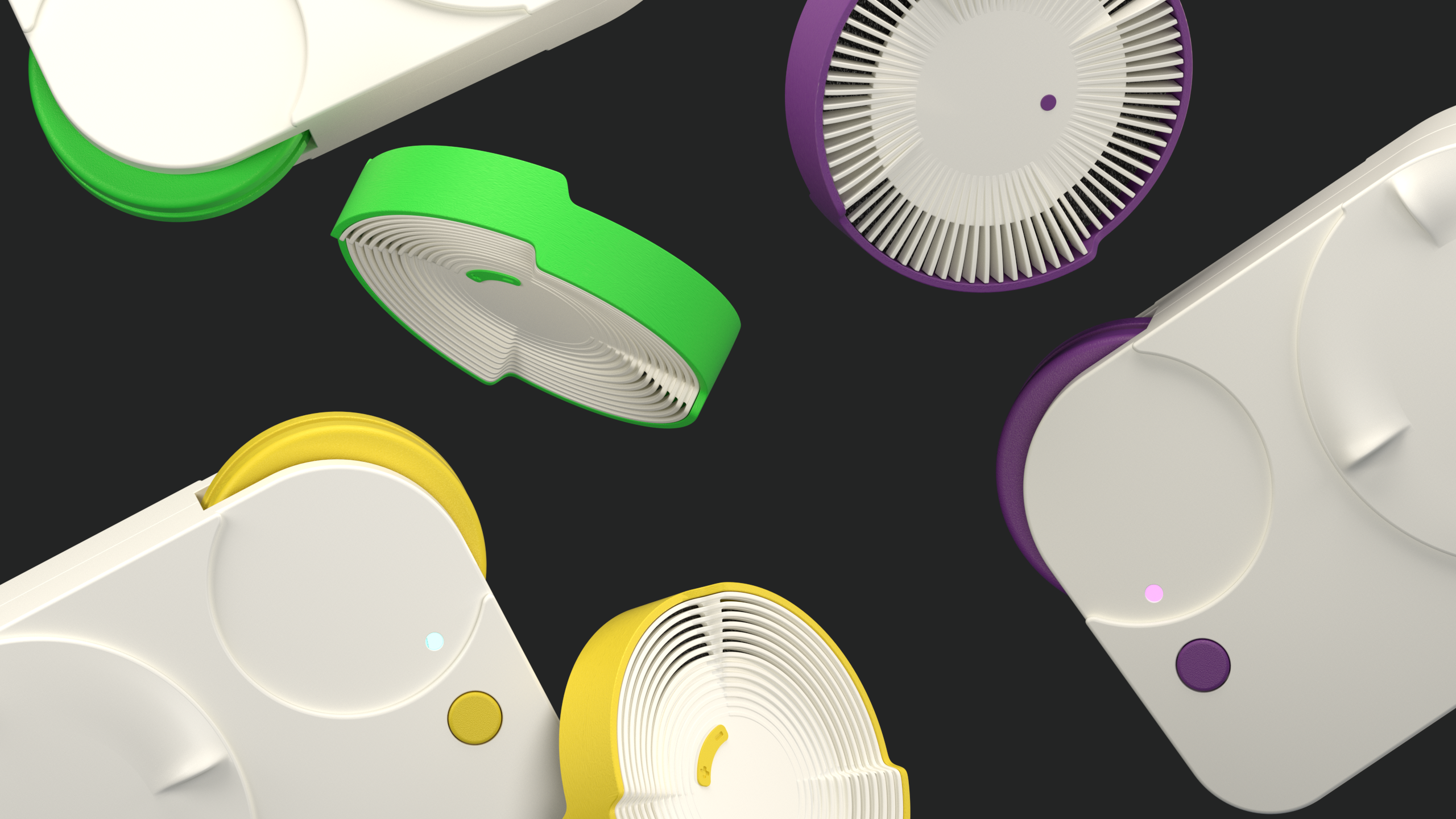 Design:
Non-Objective
Team: Vanya Koltsov, Nastiia Kim, Artem Matyushkin
Typeface: Mabry Pro (Colophon Foundry)
Design:
Non-Objective
Team: Vanya Koltsov, Nastiia Kim, Artem Matyushkin
Typeface: Mabry Pro (Colophon Foundry)