Kolobok — это увлажнитель воздуха, аромадиффузор и колонка с функцией USB.

Портативное устройство «Kolobok» — настоящая находка для любителей заниматься йогой вне дома. Устройство небольшое — всего 10 см в диаметре; его можно взять с собой в спортзал. Оно оснащено прочной веревкой — его можно повесить на рюкзак или на руку. Портативное устройство также имеет готовый набор мелодий и функцию bluetooth. Вместо бака с водой в него помещается специальный картридж; в одну его часть наливается эфирное масло, а в другую — вода. Полного заряда устройства хватает на 4 часа работы.

—

Kolobok is a humidifier, an aroma diffuser and a USB speaker. The portable Kolobok device is a real find for those who like to practise yoga outside the home. It is only 10 cm in diameter, so you can easily take it with you to the gym.

The device is equipped with a strong rope; you can hang it on a backpack or on your hand. The portable device also has a set of melodies and a bluetooth function. Instead of a water tank, you place a special cartridge inside, pour essential oil into one part of it and water into the other. A full charge of the device is enough for 4 hours of use.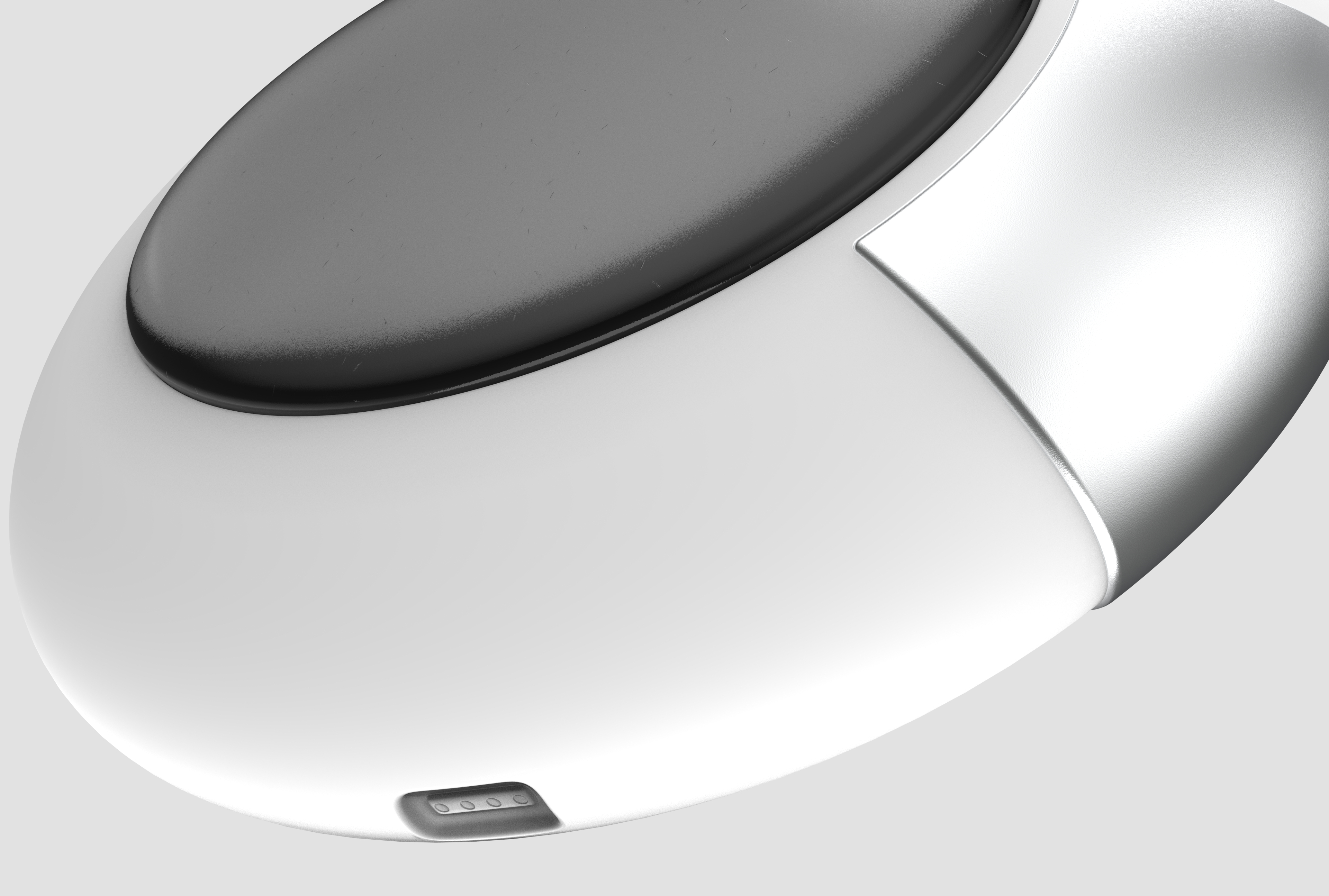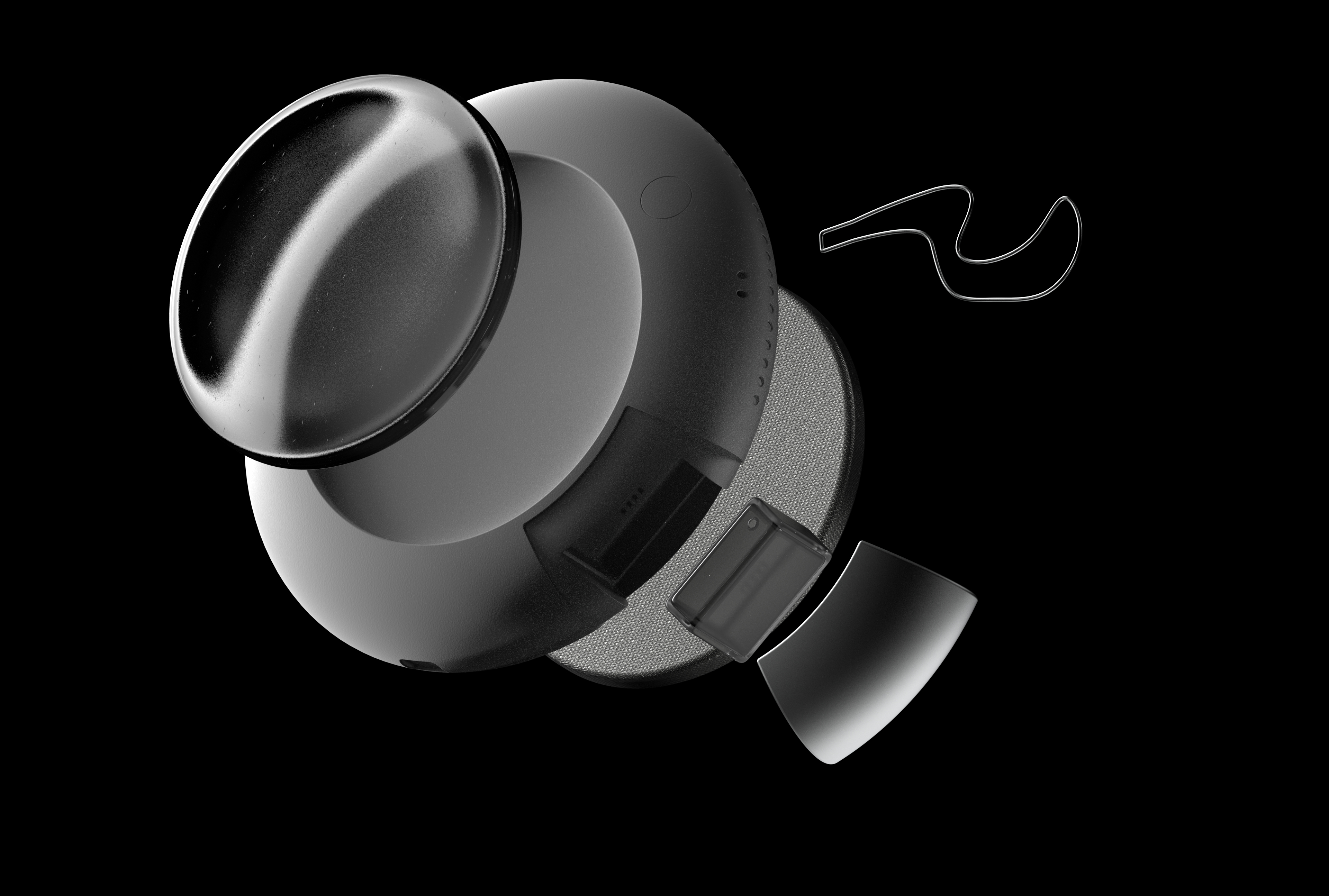 Design:
Non-Objective
Team: Vanya Koltsov, Nastiia Kim, Artem Matyushkin
Typeface: Mabry Pro (Colophon Foundry)
Design:
Non-Objective
Team: Vanya Koltsov, Nastiia Kim, Artem Matyushkin
Typeface: Mabry Pro (Colophon Foundry)