Catch the sky


Maria Kovrigina



Этот проект основан на конструктивистской архитектуре СССР. Невероятно, как такой странный, выделяющийся дизайн сочетался со строгой и однообразной советской архитектурой.

Части, которые позже были связаны в цельное полотно, были выполнены в технике машинного вязания. Каждая часть — это дом; некоторые из них более замысловатые, некоторые более лаконичные. Цветовая палитра вдохновлена небом во время заката, когда солнечные лучи уже почти исчезли и на первое место выходят холодные оттенки. Я смотрела на фотографии этих зданий и поражалась, как резкий строй бетонного рисунка контрастировал с фоном нежного и абстрактного неба.

—

This project is based on Soviet constructivist architecture. It's incredible how such extravagant architecture coexisted with the strict and plain buildings in the USSR.

I used a knitting machine to make all of those pieces that later were put together into a full scarf. Each piece is a house; some of them are more intricate, some are simpler. The colour pallete is inspired by the sky at sunset, when the sun is almost gone and cold shades are taking the lead. I was looking at the photos of those buildings and was amazed by how sharp concrete buildings looked against the background of the tender and abstract sky.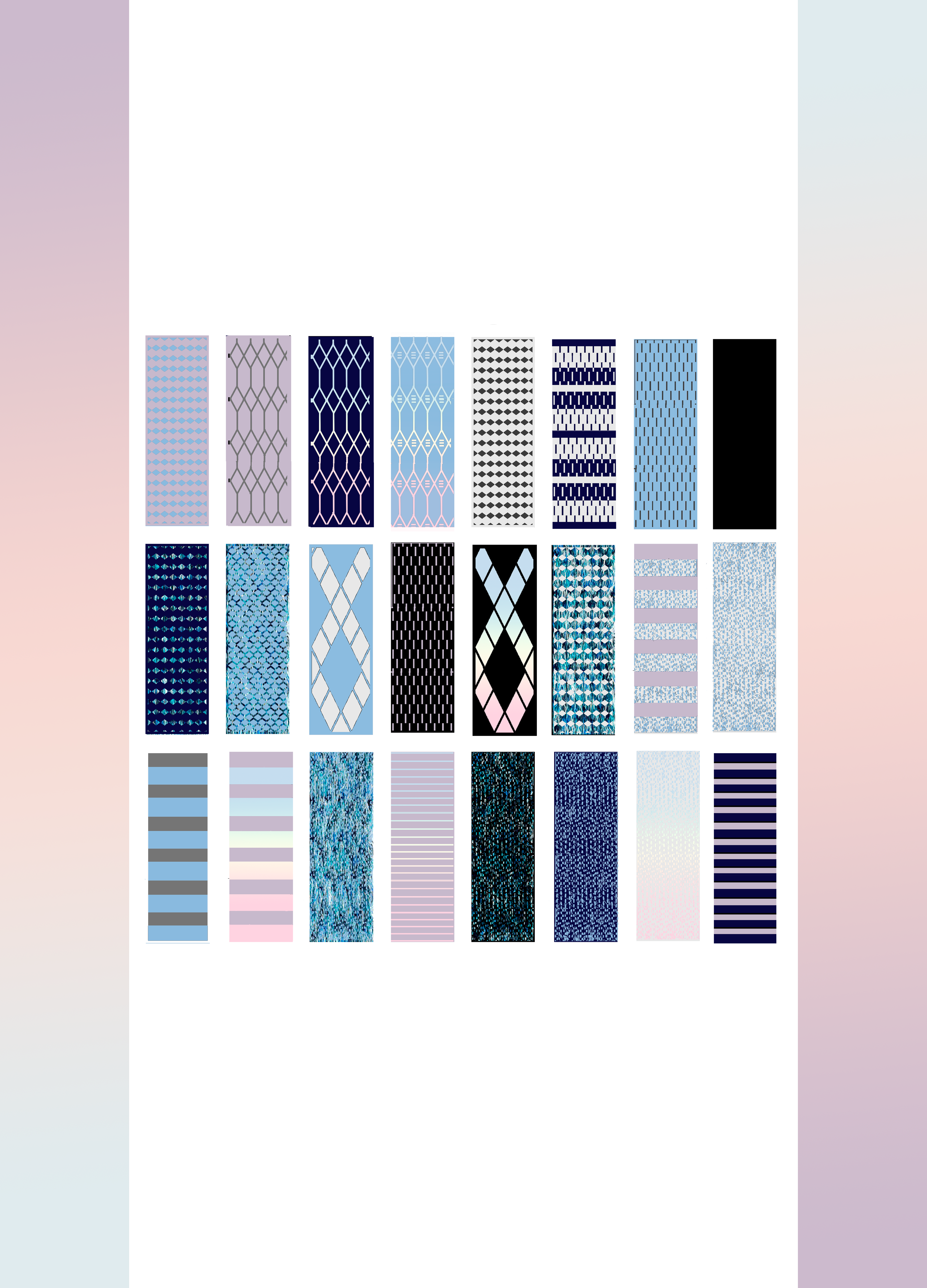 Design:
Non-Objective
Team: Vanya Koltsov, Nastiia Kim, Artem Matyushkin
Typeface: Mabry Pro (Colophon Foundry)
Design:
Non-Objective
Team: Vanya Koltsov, Nastiia Kim, Artem Matyushkin
Typeface: Mabry Pro (Colophon Foundry)