SBNE (Square Borders and No End)


Natalya Kamenetskaya



На видео изображён мой дом детства, который постепенно разрушается. 33 человека согласились сделать перманентную татуировку одной из сцен данного разрушения. 33 фотографии татуировок соединены в видеоряд путём стоп-моушн.

SBNE изучает эволюцию и трансформацию травмы при её передаче от одного человека к другому. Проект также исследует понятия сострадания и соучастия, желания людей формировать сообщества, разделяя болезненные события друг с другом.

—

The video shows my childhood home being destroyed. 33 people agreed to permanently tattoo a scene of this destruction. 33 photos of their tattoos were combined into a video using stop-motion.

SBNE investigates transformation and evolution of trauma when it passes from one person to another. It is intertwined with the notion of compassion and human desire to form communities and share painful events with each other.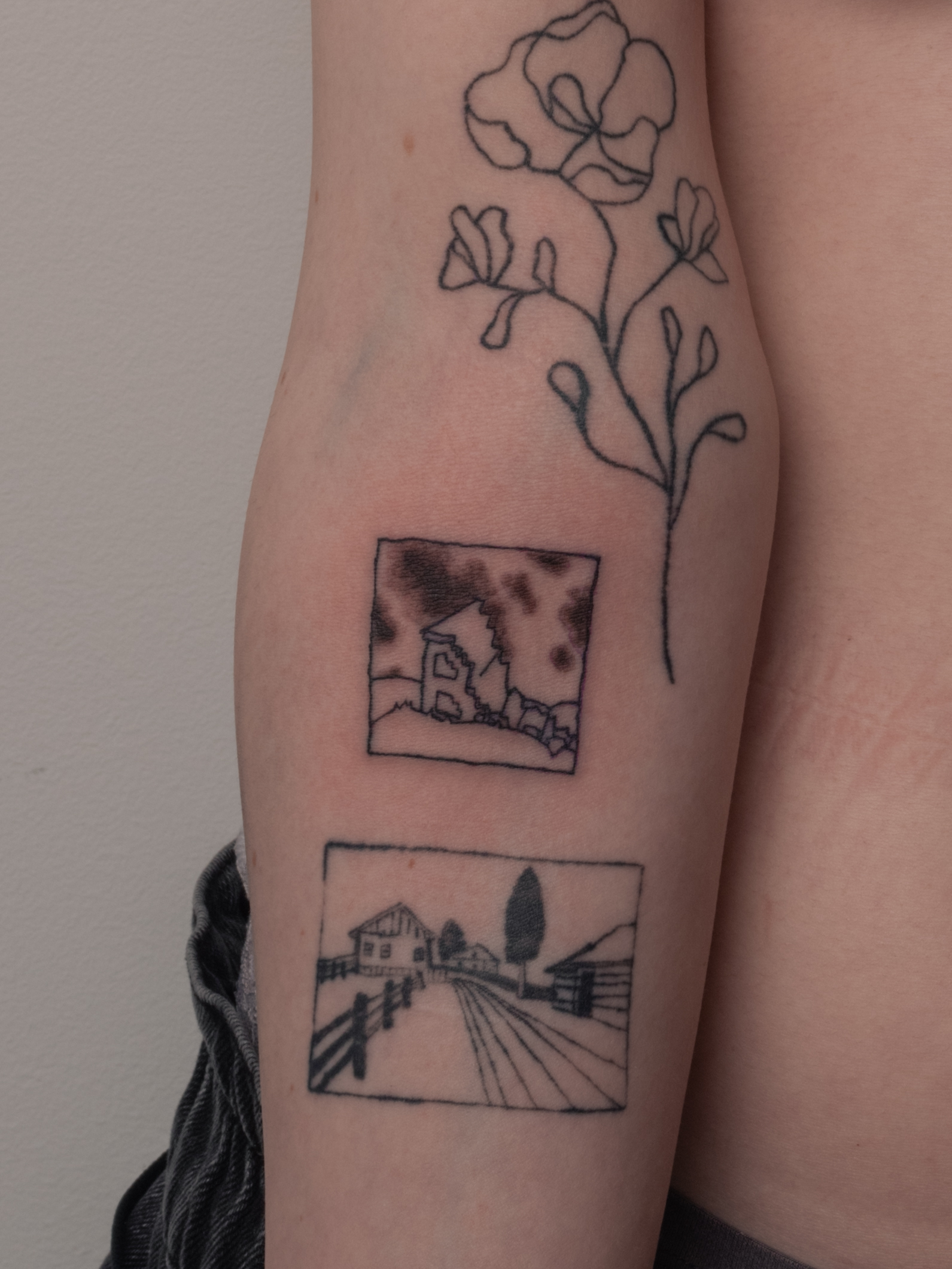 Design:
Non-Objective
Team: Vanya Koltsov, Nastiia Kim, Artem Matyushkin
Typeface: Mabry Pro (Colophon Foundry)
Design:
Non-Objective
Team: Vanya Koltsov, Nastiia Kim, Artem Matyushkin
Typeface: Mabry Pro (Colophon Foundry)