Little X in The Land Of Death
Я сконцентрировалась на теме репрезентации, взяв за основу русскую сказку Алексея Толстого «Крошечка-Хаврошечка».

Изучив помимо классического текста произведения несколько интересных интерпретаций, я написала на их основе небольшой рассказ «Маленькая Х в стране мертвых». Я постаралась создать на основе классического сюжета новых персонажей, при этом сохранив метафорические значения, относящиеся к теме смерти, поколений, жизненного цикла.

—

I focused on the representation of death based on the Russian fairy tale "Little Havroshechka" by Alexey Tolstoy. This tale was chosen because I found several interpretations of the classic plot in which the theme of death became the main one and ran through the entire story in a non-trivial way.

Based on several interpretations of the chosen plot, I wrote my own story "Little X in The Land Of Death". I tried to create new characters based on the initial ones, but keeping the metaphorical meaning, related to the theme of Death, Generation and Life Cycle.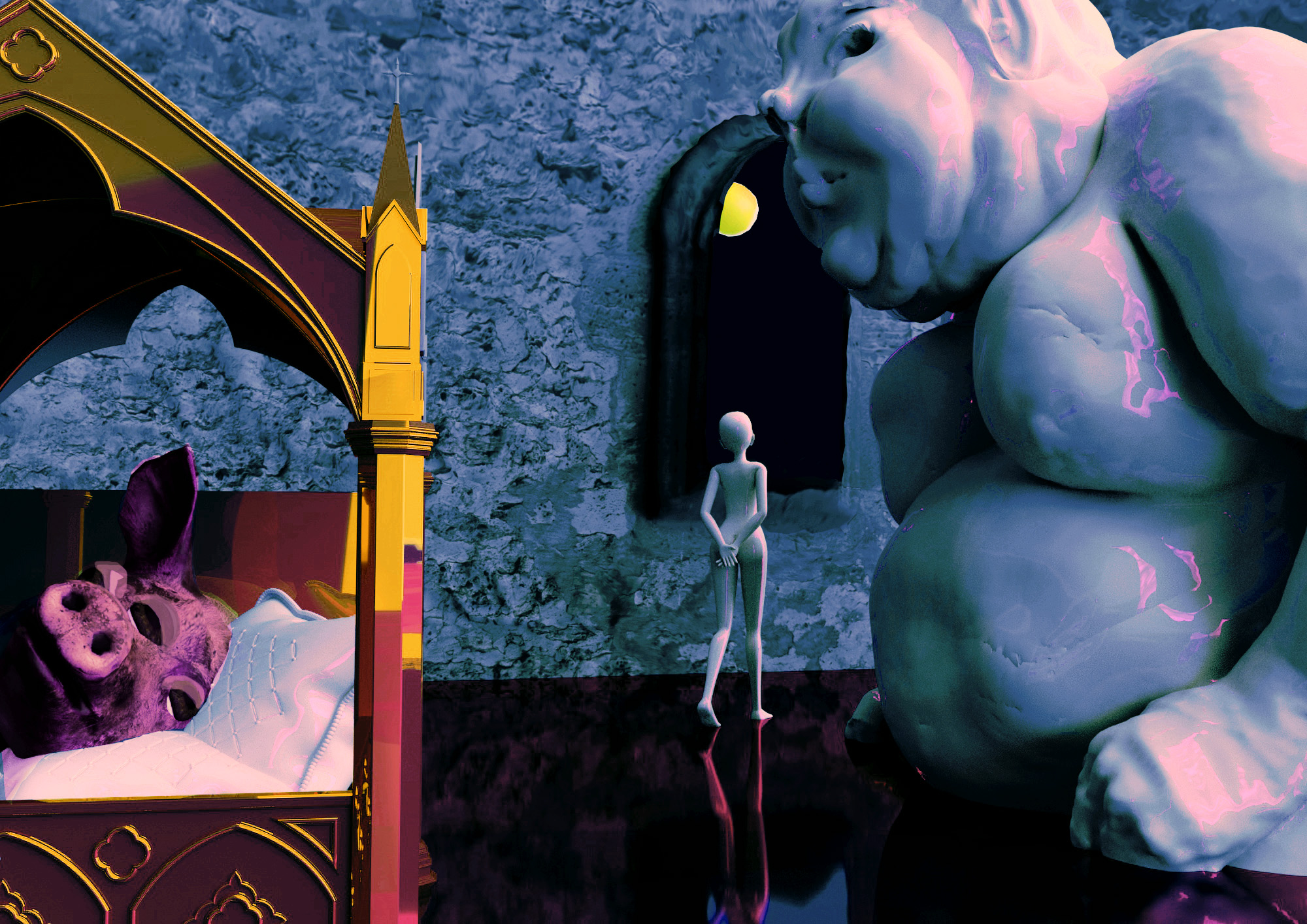 Design:
Non-Objective
Team: Vanya Koltsov, Nastiia Kim, Artem Matyushkin
Typeface: Mabry Pro (Colophon Foundry)
Design:
Non-Objective
Team: Vanya Koltsov, Nastiia Kim, Artem Matyushkin
Typeface: Mabry Pro (Colophon Foundry)