The underwater world


Valeriya Ivasyuk



Эта коллекция показывает красоту подводного мира. Она останавливает время и медленно указывает на изгибы линий, которые мы игнорируем каждый день. Красивые волны и оборки, которые идеально сочетаются с удивительными цветами, заставляют все выглядеть так, будто оно плывет.

Коллекция включает в себя ряд роскошных тканей (кашемир, шелк, мех, кожа) для
изучения баланса между текстурами, силуэтом и чистотой линий. Я также использовала рыболовные сети, поплавки, силикон и клей, чтобы разнообразить принты и придать им рыбную текстуру.

—

This collection shows the beauty of the underwater world. It pauses time and slowly points to the curves of lines that we usually ignore. The beautiful waves and ruffles that blend perfectly together with amazing colours making everything look as if they're floating.

The collection incorporates a range of luxury fabrics (cashmere, silk, fur, leather) to examine the balance between textures, silhouette and a purity of line. I also used fishnets, floats, silicone and glue to vary the prints and give them a fishy texture.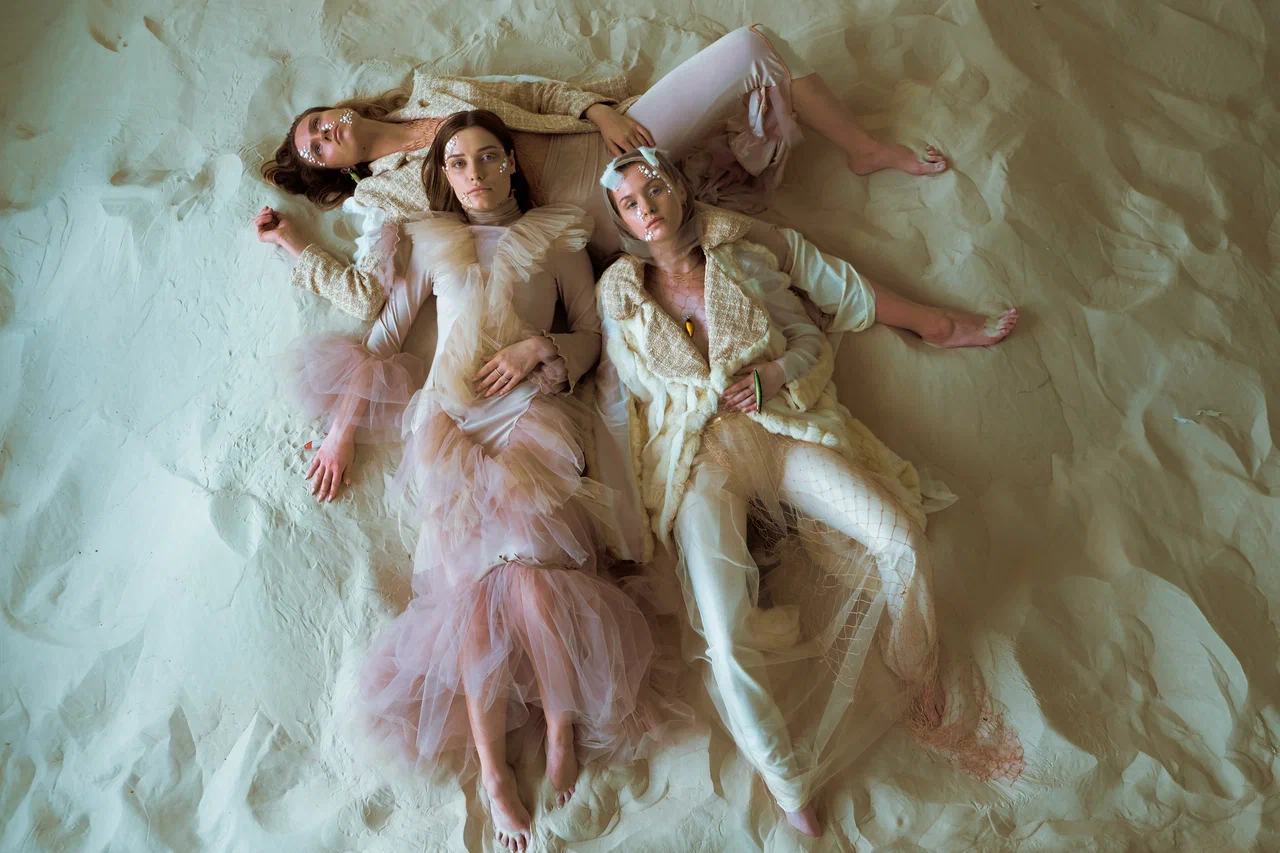 Design:
Non-Objective
Team: Vanya Koltsov, Nastiia Kim, Artem Matyushkin
Typeface: Mabry Pro (Colophon Foundry)
Design:
Non-Objective
Team: Vanya Koltsov, Nastiia Kim, Artem Matyushkin
Typeface: Mabry Pro (Colophon Foundry)